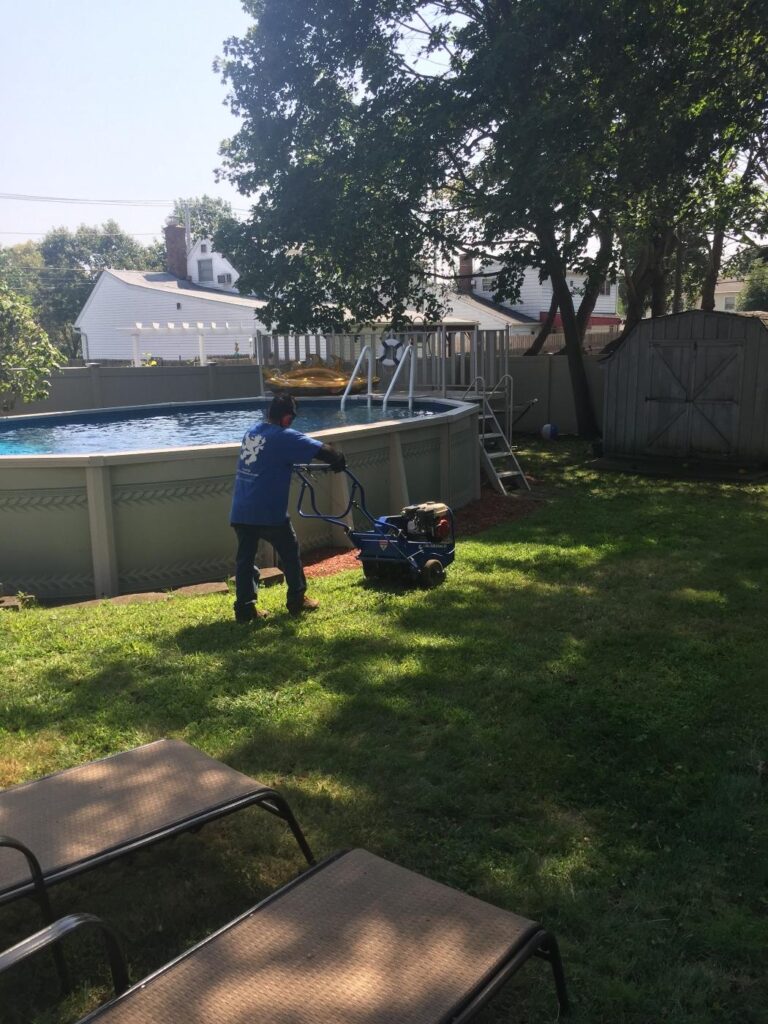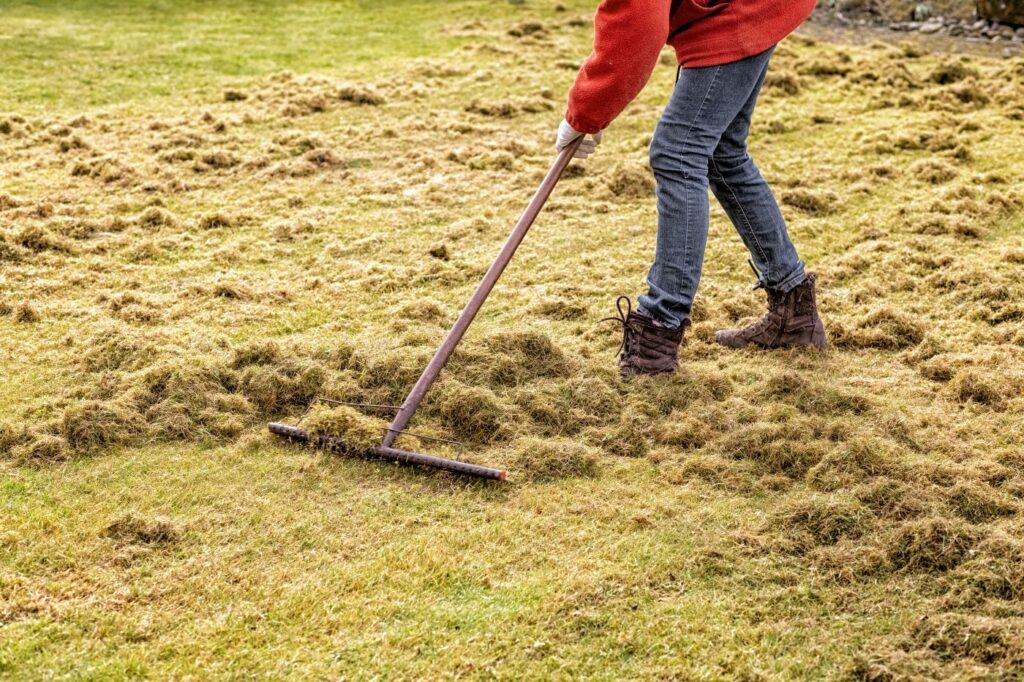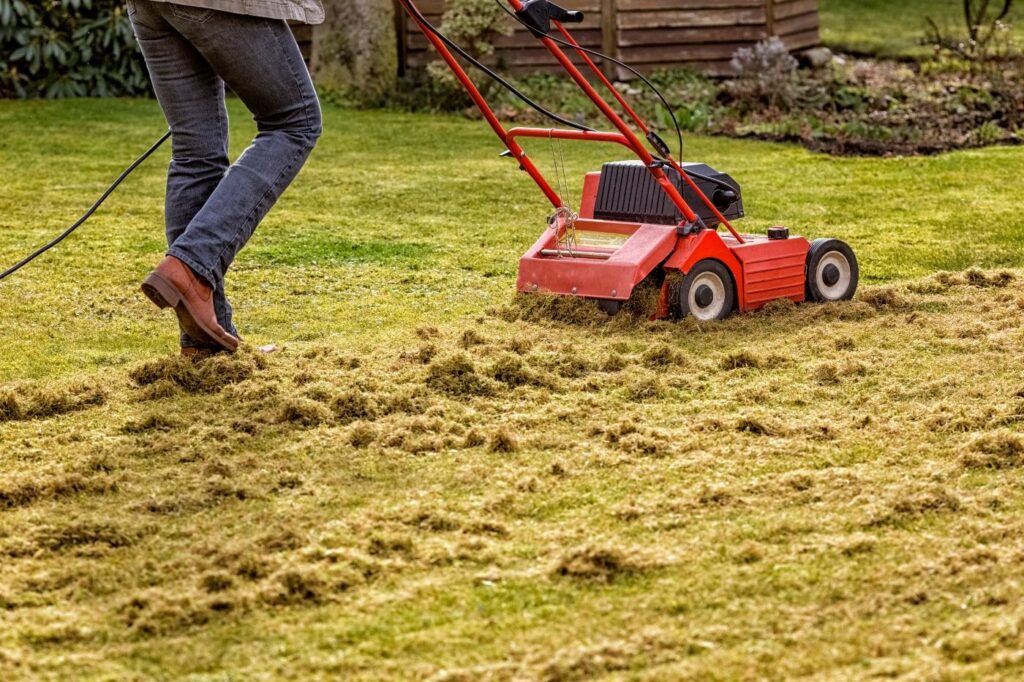 Thatching or Power Raking in Suffolk and Nassau County
Thatching or power raking is an important aspect of lawn care that can help promote healthy growth and prevent the buildup of thatch in your lawn. At Mike Deckelmann's Landscaping, we offer professional thatching and power raking services to clients in Suffolk County and Nassau County on Long Island.
Thatch is a layer of dead grass and other organic material that accumulates between the soil and the grass blades. If left unchecked, thatch can prevent water, air, and nutrients from reaching the roots of your grass, causing it to become thin, weak, and susceptible to disease.
Thatching or power raking is the process of removing thatch from your lawn using a specialized machine that pulls up the dead material and allows air, water, and nutrients to penetrate deep into the soil. This promotes healthy root growth and allows your grass to thrive, even in adverse weather conditions.
Our team of experts at Mike Deckelmann's Landscaping is trained in the latest thatching and power raking techniques, and we use only the best equipment and materials to ensure the health and beauty of your lawn. We will assess the specific needs of your lawn and determine the optimal frequency and intensity of our thatching or power raking services, based on factors like the type of grass, the age of the lawn, and the level of thatch buildup.
In addition to thatching and power raking, we also offer a wide range of other lawn and garden services, including organic fertilizers, tree planting, tree trimming, tree removal, mulch and topsoil, stump grinding, and landscaping rocks. Contact us today to learn more about how we can help transform your outdoor spaces into healthy, beautiful, and sustainable landscapes.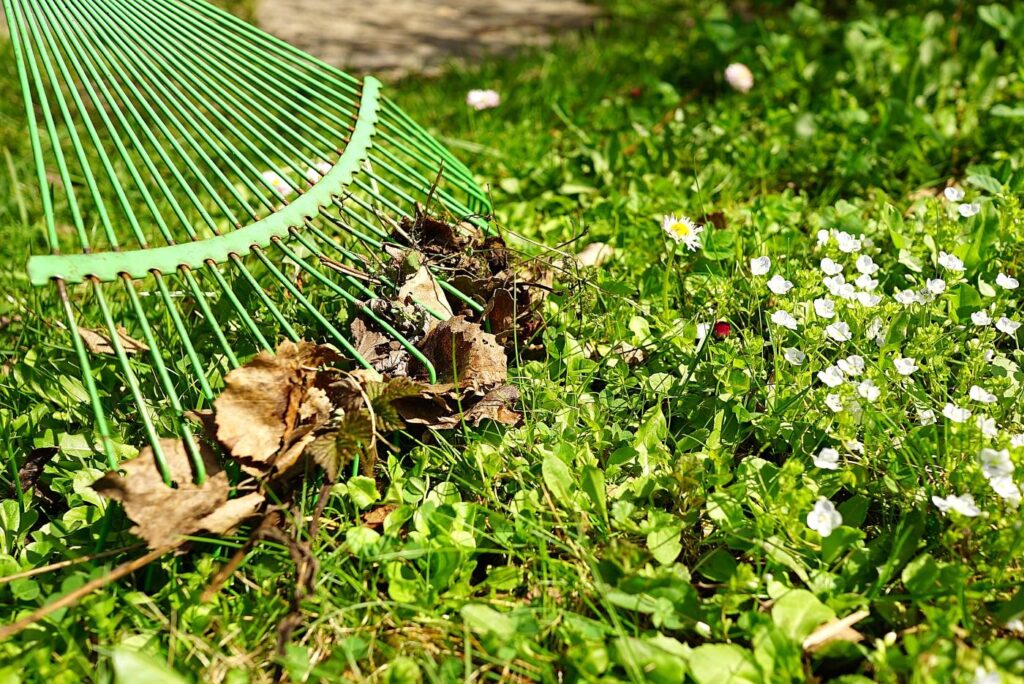 SPRING AND FALL CLEAN-UPS
Let us get your yard back to what it looked like before the winter or give it a touch up afterwards.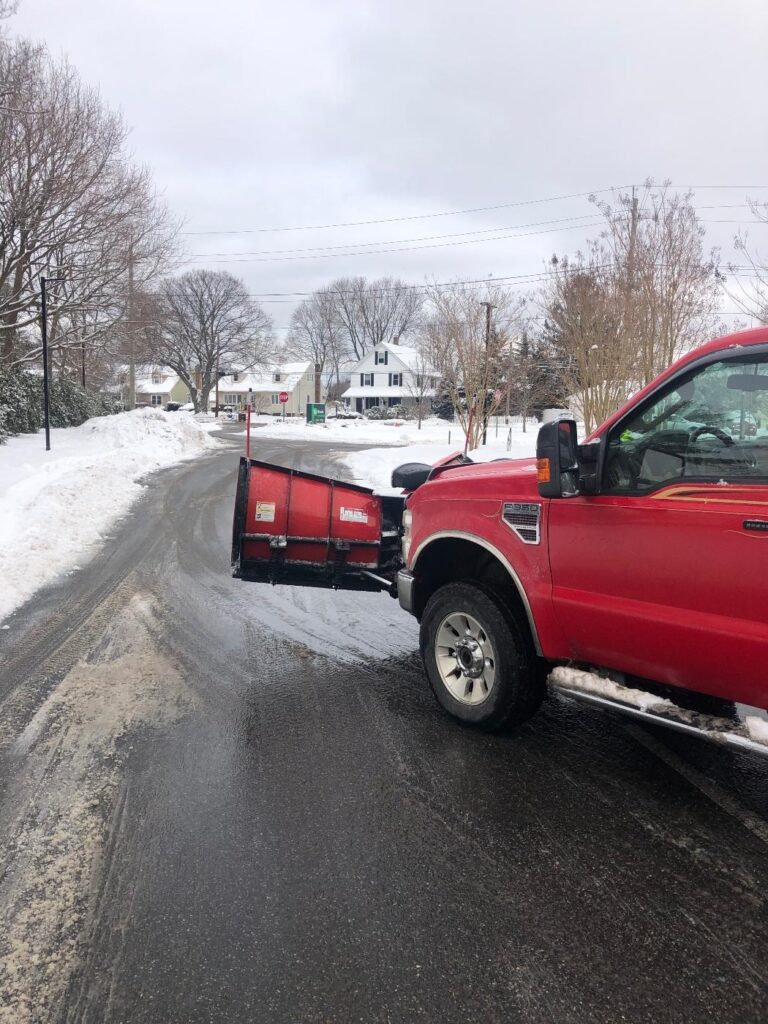 24 HOUR PROFESSIONAL SNOW REMOVAL
We offer 24 hour Long Island snow removal services you can be rest assured you don't have to break your back shoveling in sub-zero temperatures.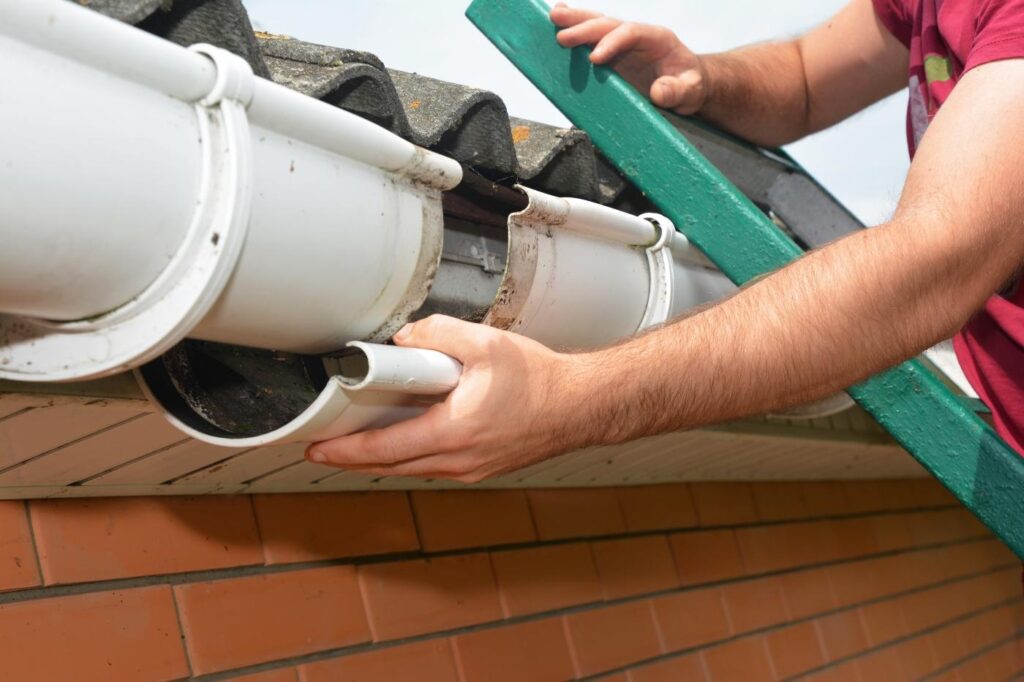 GUTTER CLEANING AND REPAIR
Having drainage problems?
Were here to help. Give us a call.
Contact Mike Deckelmann's Landscaping to get a free quote today!
Address: 17 Peachtree Lane Huntington Station 11746